NEWS
HISTORIC
/ Dr Conxita Bru retires
Back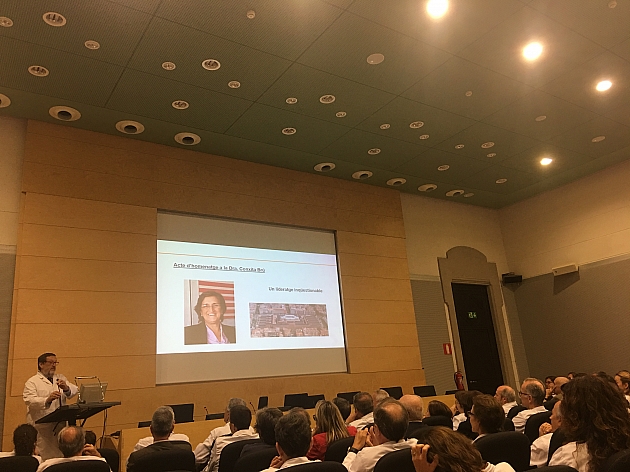 Dr Conxita Brú, one of the founders of the BCLC group together with Dr Bruix in 1986, 'has hung the transducer' and has decided to retire.
In a day full of emotion and mixed feelings, in an act crowded with more than 100 people, Dr Bianchi, Feu and Bruix reviewed her professional and personal career and managed to excite and thrill the audience.

Thank you very much Conxita! Thanks to you, the BCLC is what it is nowadays and you were, you are and you will be a source of inspiration for all us!
---
Friday November 10, 2017